10 Things To Do If You Love Archaeology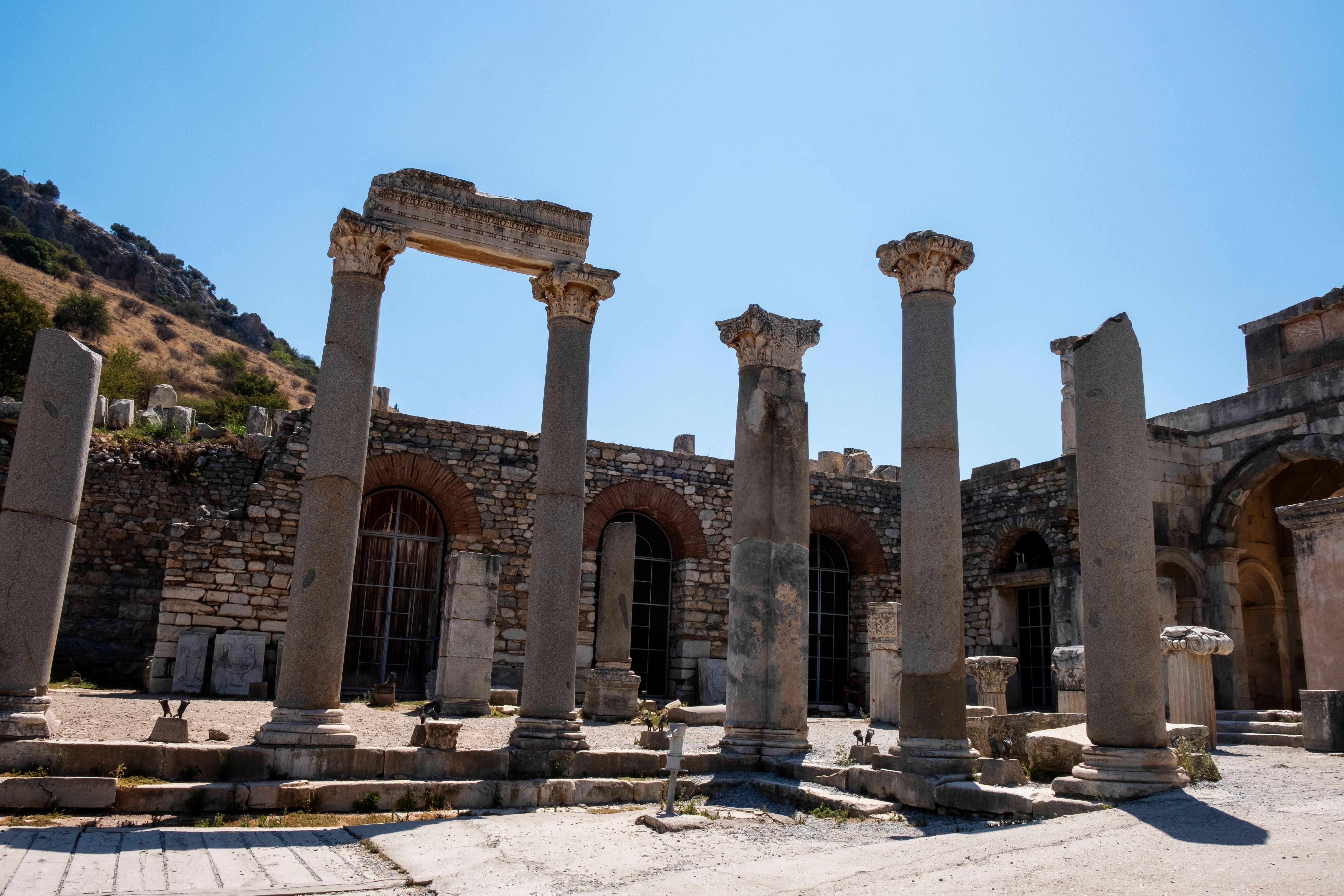 European archaeology is quite simply incredible. There are myriad sites dotted around this magical continent, from icons such as Pompeii and Crete's Palace of Knossos to lesser known gems like the French town of Vienne with its Temple of Augustus and Livia, and we can take you there.
1 – Encounter standing stones in Scotland
Some of the archaeology sites in Europe are surprising. Take Scotland, for instance. Here, on the island of Orkney, you will come face-to-face with ancient standing stones such as the ones in Stenness and the Ring of Brodgar. These henge monuments occupy an opposing promontory between lochs and they are staggering. The Standing Stones of Stenness, a Neolithic monument, sees four remaining stones standing, but there were originally 12 and it is part of the Heart of Neolithic Orkney UNESCO World Heritage Site. The Ring of Brodgar, on the other hand, originally comprised of 60 stones but just over 30 survive today and it dates back to the 3rd millennium BC.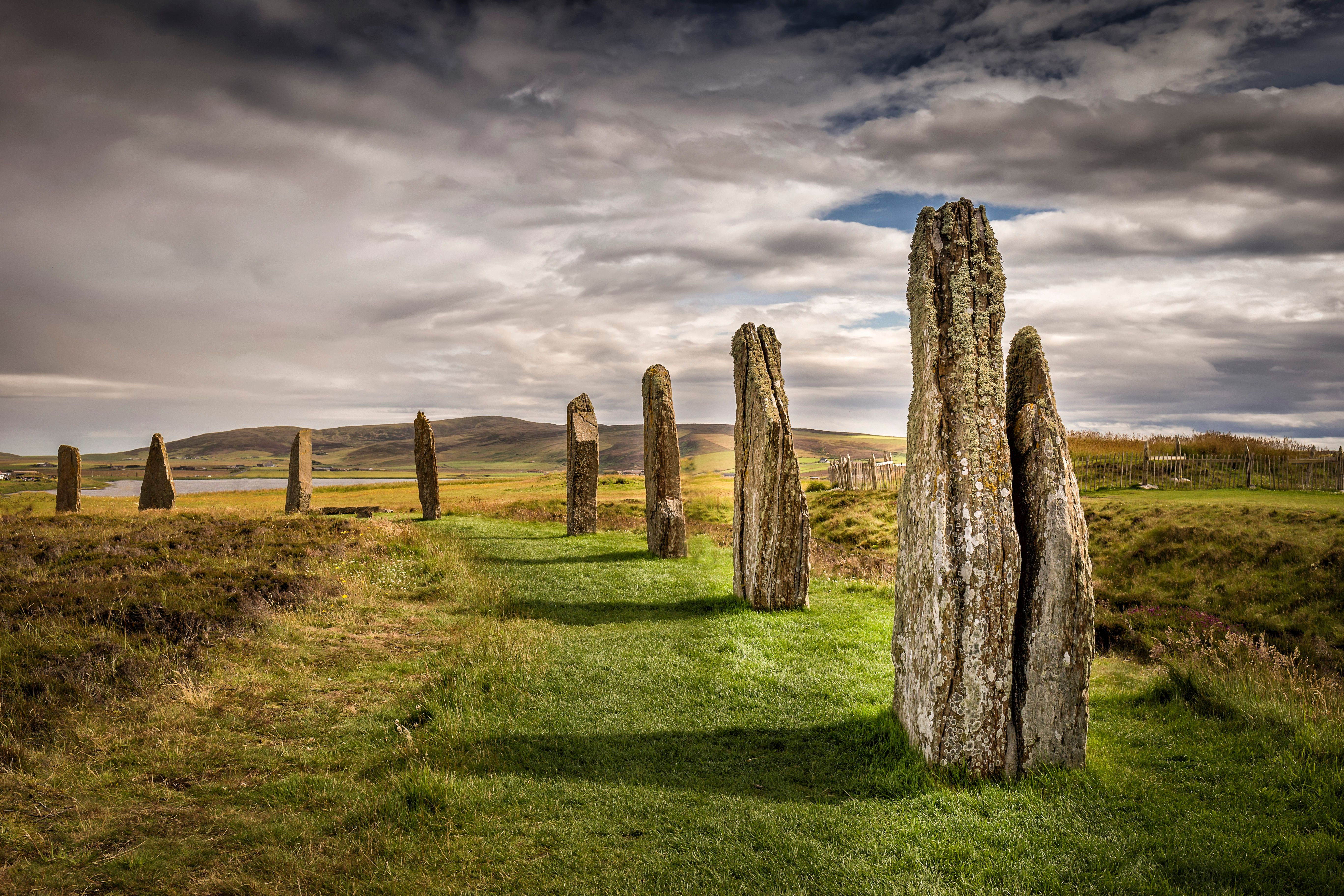 2 – Revisit Pompeii
If, like many others, you have already visited what is widely considered one of the top archaeological sites in the world, you will be interested to know that there are always reasons to return. From the newly opened House of the Vettii, which has been closed for 20 years and underwent a large restoration project, to the launch of new exhibits at local museums, no two visits to this part of Italy are the same. What's more, our best-selling Pompeii tour also includes some very special private access, should you wish to get even closer to the archaeology at hand.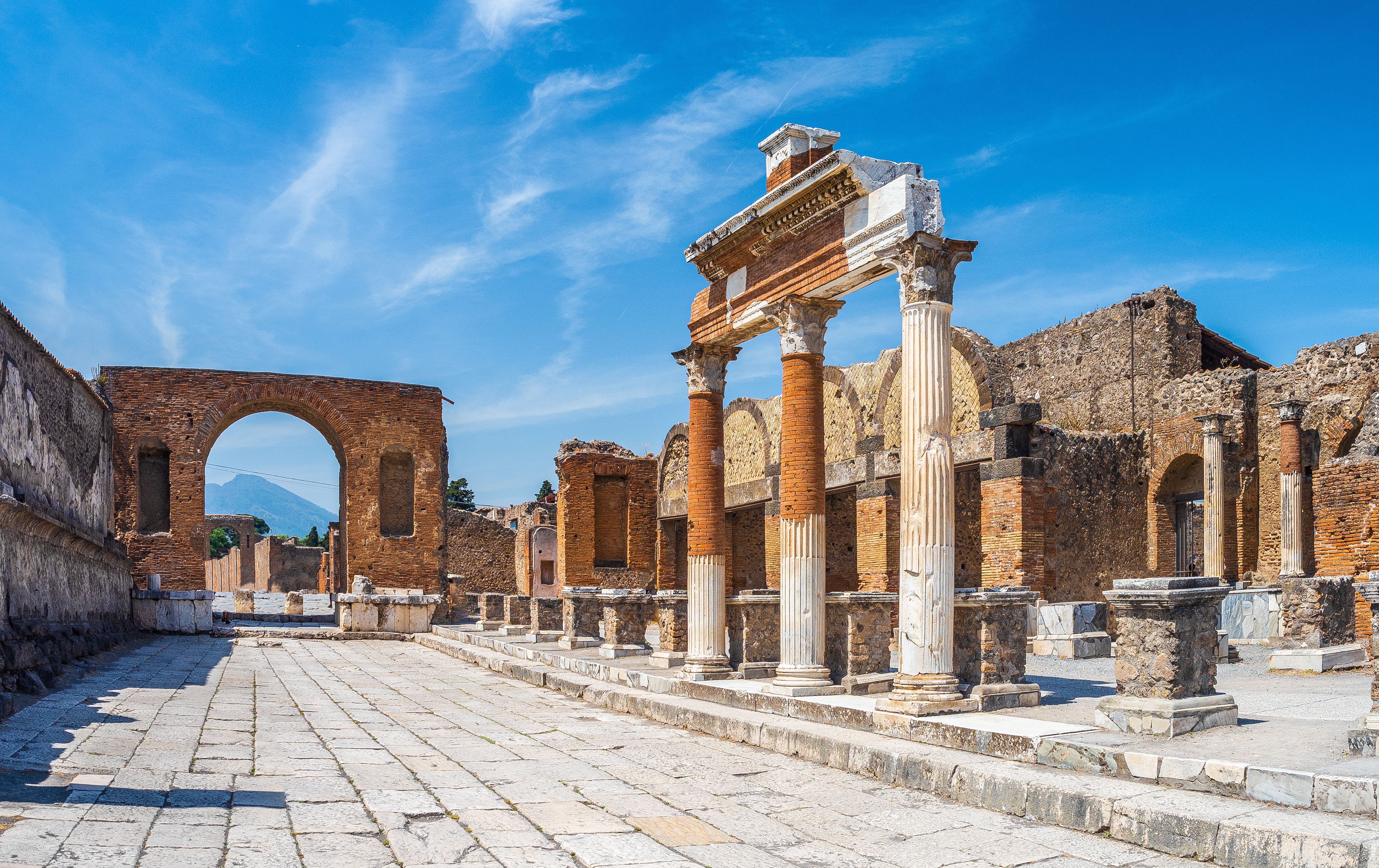 3 – Board a boat to the Greek island of Spinalonga
Surrounded by the clearest sea in all shades of blue, the island of Spinalonga in north-eastern Crete may look idyllic but it is somewhat macabre, having been in use as a leper colony right up until 1957. Wander around this now-deserted site with its fortress and learn about its startling history. It reached almost 400 inhabitants during the outbreak of leprosy, and it is known for being one of the last active leper colonies in all of Europe.
4 – Explore the extraordinary Sassi of Matera
This amazing network of cave dwellings and Byzantine churches replete with frescoes is a sight to behold and a destination that previously won the European Capital of Culture title. Located in the Basilicata region of Italy, Matera is a troglodyte city, seen on screen as Jerusalem in Mel Gibson's 2004 movie, The Passion of the Christ, and most recently immortalised on film in the James Bond film, No Time to Die.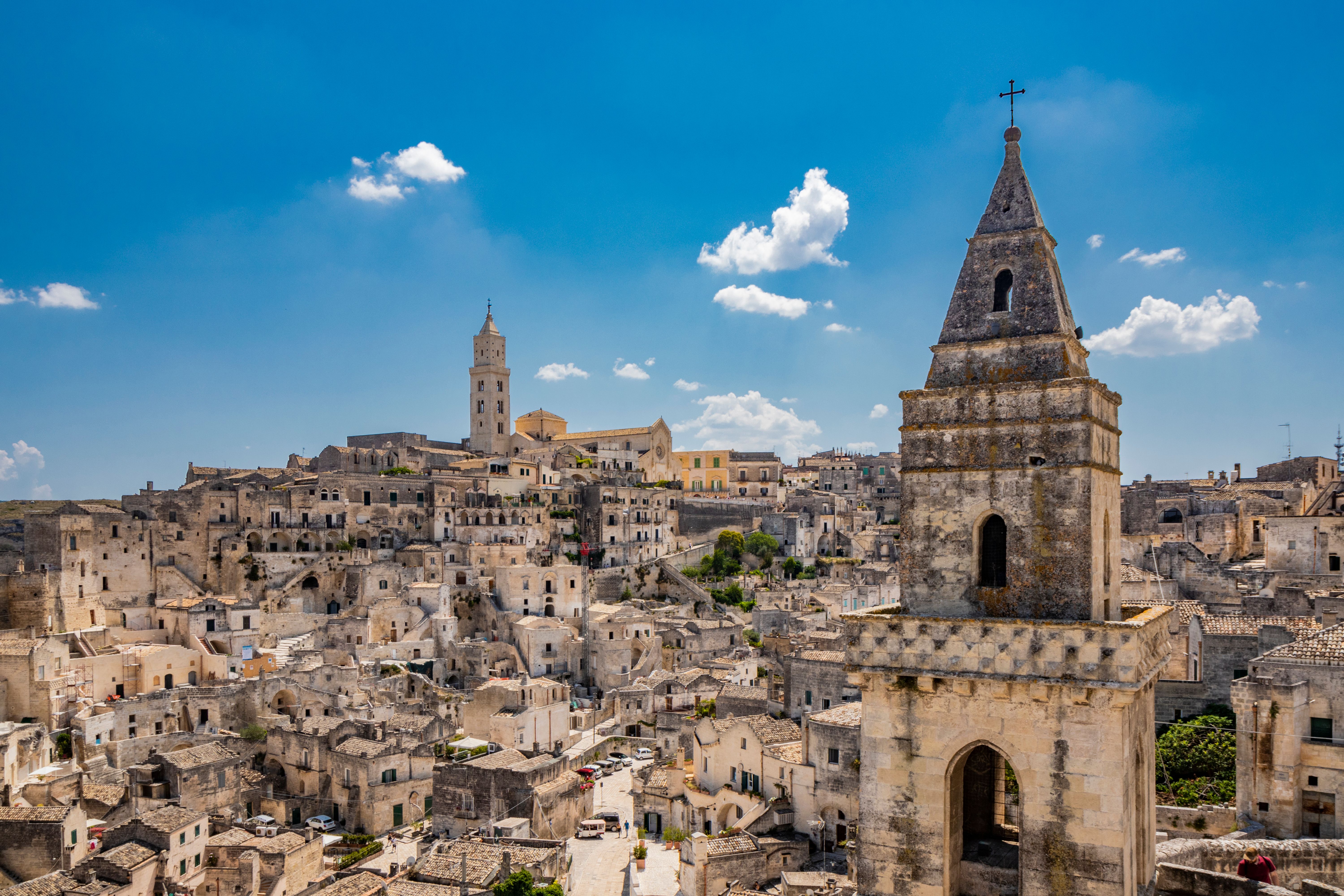 5 – Stand before prehistoric cave art in rural France
With its glorious stone houses and charming villages, the Dordogne Valley in France is already popular with tourists, but if you're an archaeological traveller you will be amazed by the wealth of prehistoric cave art to be found here. The Lascaux caves were open to the public once upon a time, but the flow of visitors saw increased levels of carbon dioxide, which in turn began to impact the prehistoric paintings there, but an interpretation centre – Lascaux IV – has been opened and is the perfect replica. There are plenty of other cave art sites to visit here too, such as Rouffignac and Font de Gaume.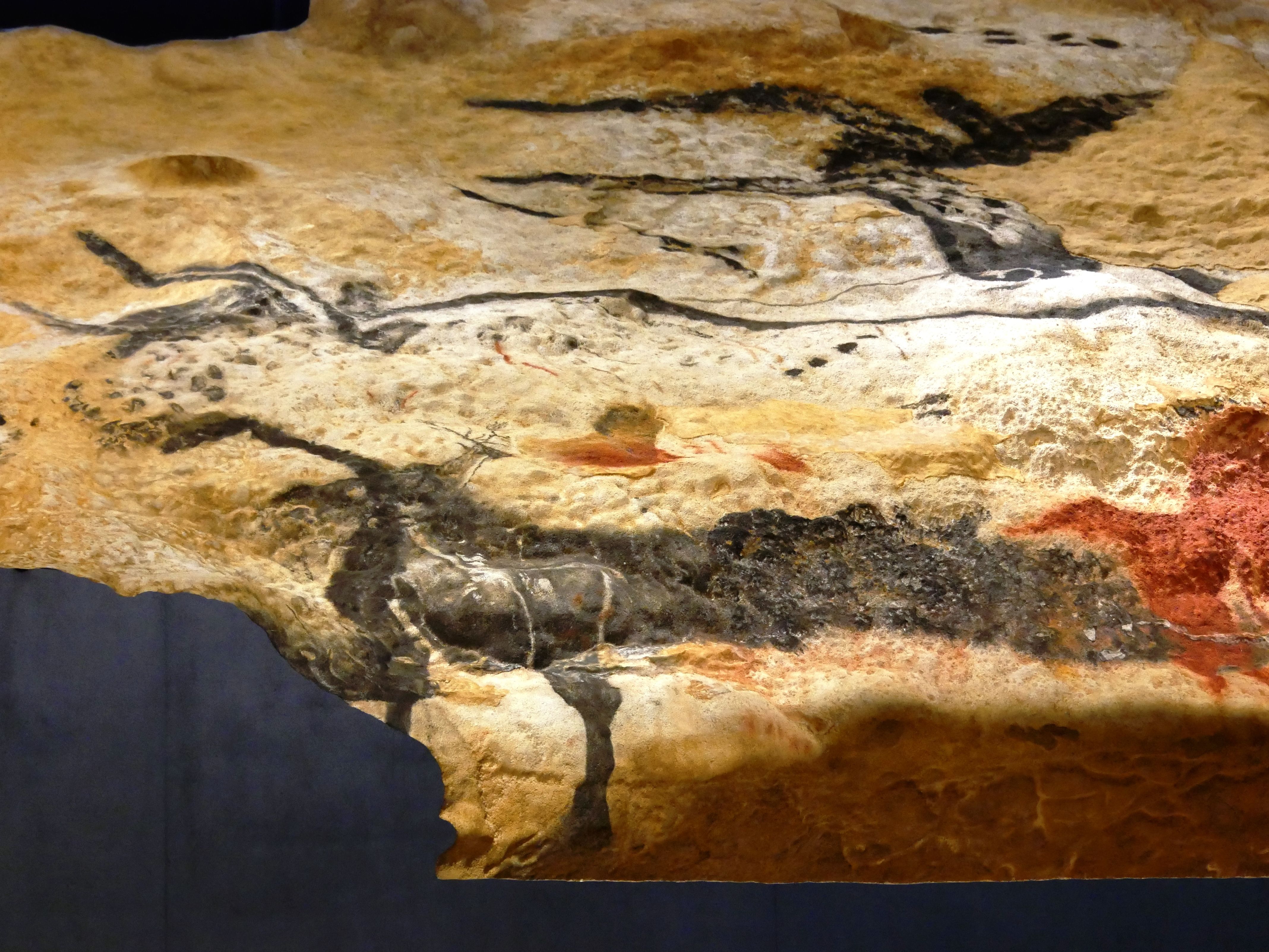 6 – Discover the incredible Roman remains in the German city of Trier
The city itself is UNESCO-listed because of its impressive Roman remains, the most significant in all of Germany. Here, you can find the famous Porta Nigra, built before the year 200 in grey sandstone and incredibly well-preserved. Trier is also home to a Roman amphitheatre, which was built into a hillside and constructed in the 2nd century AD, where games with gladiators and animals took place in front of audiences that could reach up to 20,000 people.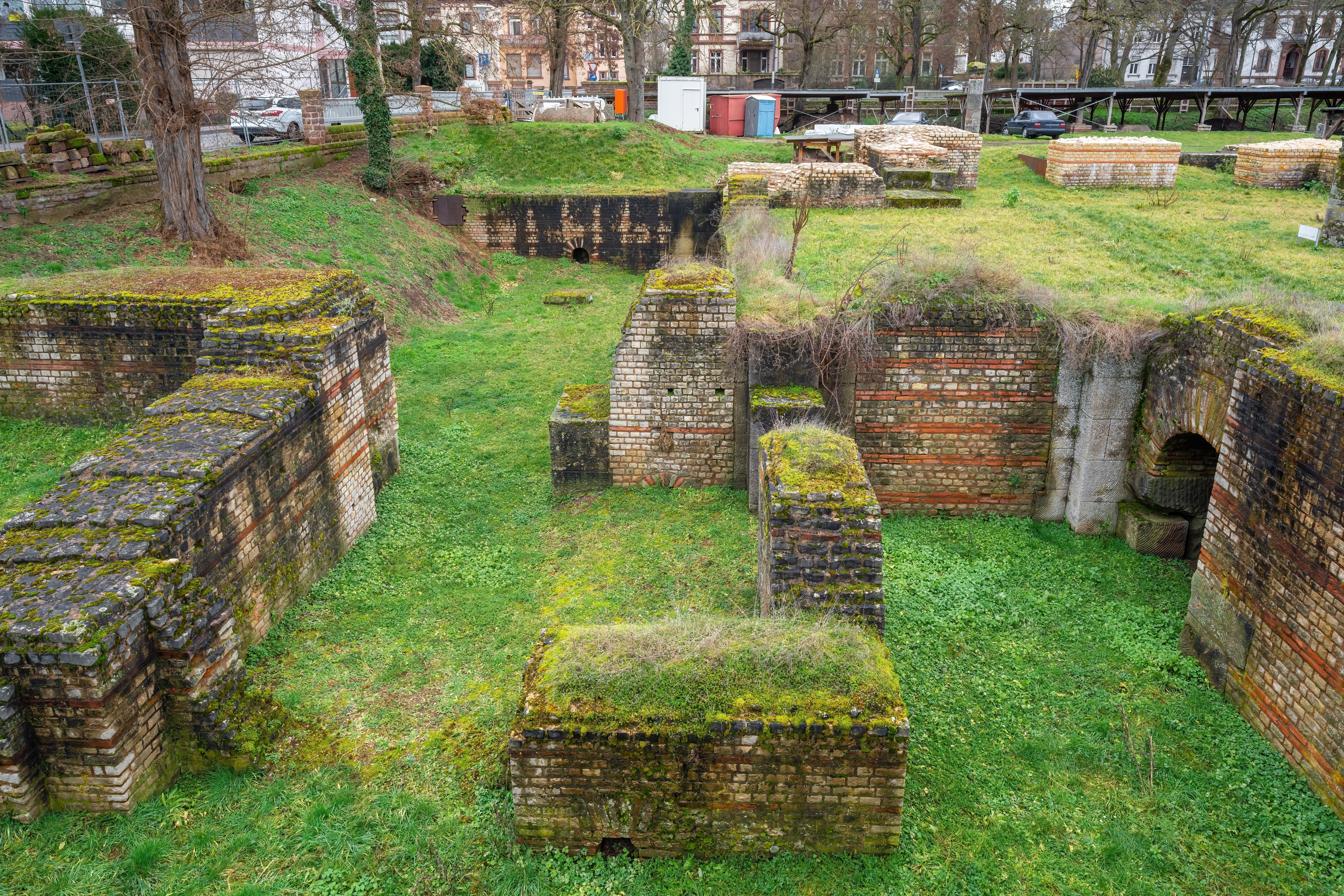 7 – Visit Italica: Birthplace of Roman Emperors
Located in the province of Seville, the Roman city ruins of Itálica in Spain are bound to delight any archaeological visitor to the area. Founded in the 3rd century BC, this site is home to ancient cobbled streets, countless Roman remains, mosaic flooring and a massive amphitheatre – one of Europe's and the Roman Empire's largest – which could seat 25,000 people and was used as a filming location for Game of Thrones back in 2016.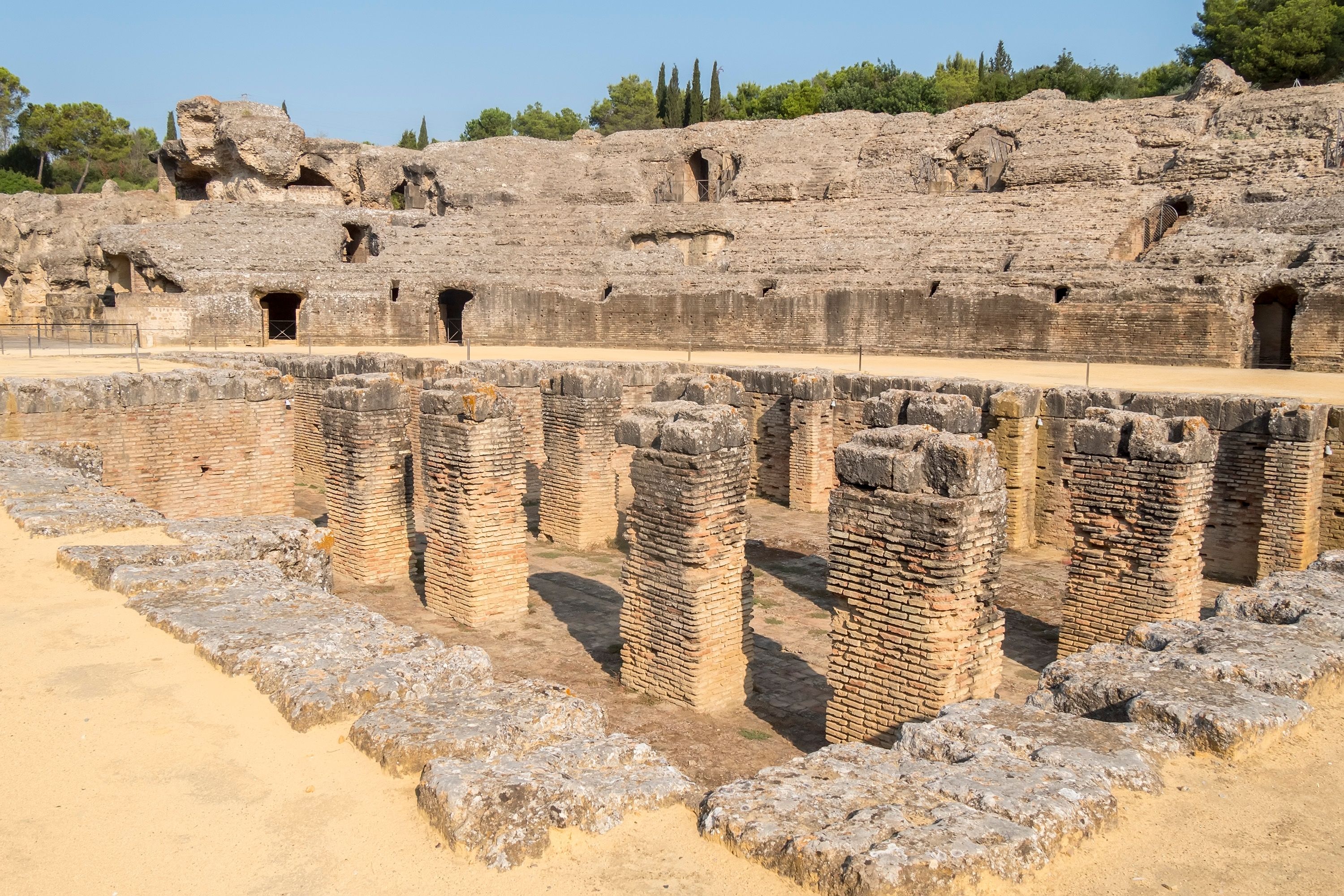 8 – Spend time at the ruins of Dunluce Castle in Northern Ireland
Another site used as a Game of Thrones filming location (albeit with the help of CGI, in this case), the medieval Dunluce Castle in Northern Ireland is incredibly picturesque and dramatically situated, thanks to its position atop a basalt outcrop. Constructed by the McQuillans, it was later taken by the McDonnell clan and is now accessible via a bridge that connects it to the mainland. Recent exacavations here revealed traces of an abandoned town in the castle's shadow, which had large stone houses and a market square.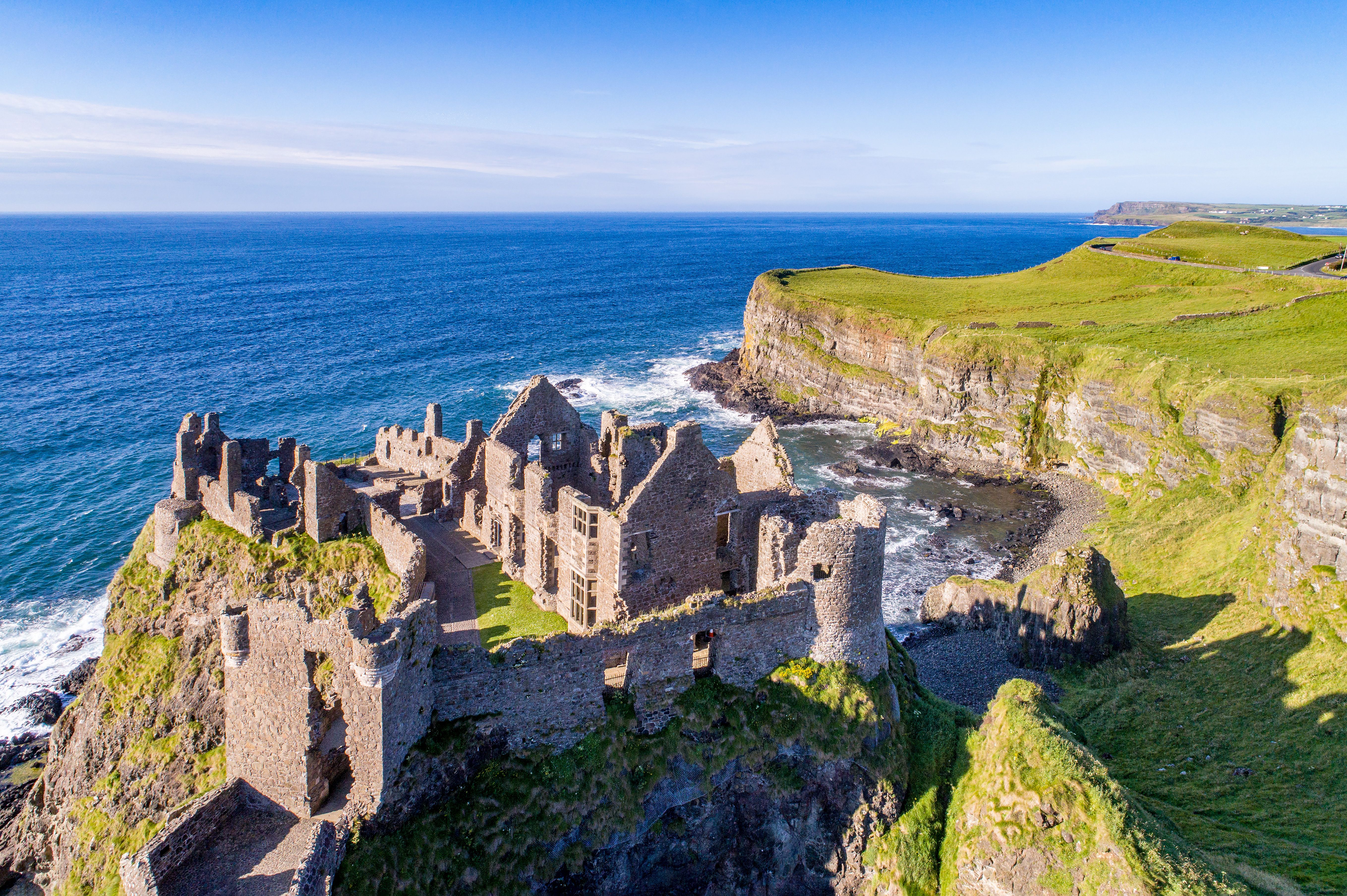 9 – TRAVEL BY FERRY TO THE ISLAND OF THASOS
Thasos is the most northerly of all Greek islands surrounded by the crystal clear waters of the Aegean Sea. It is known today as the "Emerald island" because of its lush vegetation and pine forests. In ancient Greek times it was known as "the Athens of the North." Here we visit the remains of the classical city, originally a Parian colony, enriched by its gold and silver mines. Marble was the island's other commodity, and some of is beaches are composed of marble sand. Over a period of 1200 years, from around 600 BC to after 600 AD, a quantity approaching one quarter of a million cubic metres of marble have been quarried here.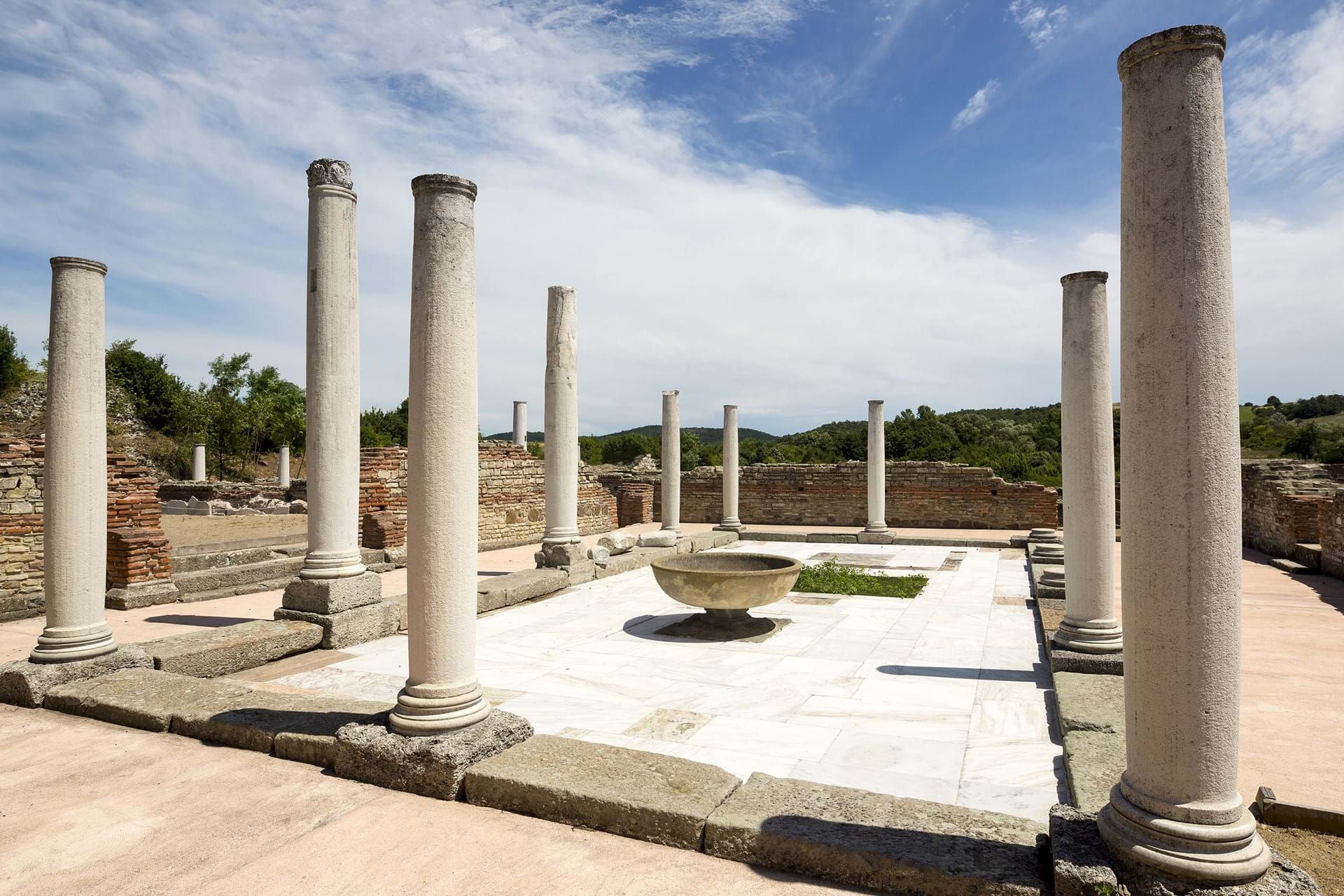 10 – Take a trip to Italy's Valley of the Temples
If you're off on a holiday to the sun-soaked Italian island of Sicily, don't miss your chance to visit the UNESCO-listed Valley of the Temples in Agrigento. Comprised of seven Doric sanctuaries, this site is home to the incredible Temple of Concord, with its elegant walls and columns. Agrigento will be crowned the Italian Capital of Culture in 2025 and its aforementioned archaeological site is simply astounding, both in its size and in its story.
NEWSLETTER
Opt-in to our email newsletter and hear about new offers first.