John Shepherd our World Guide Awards Winner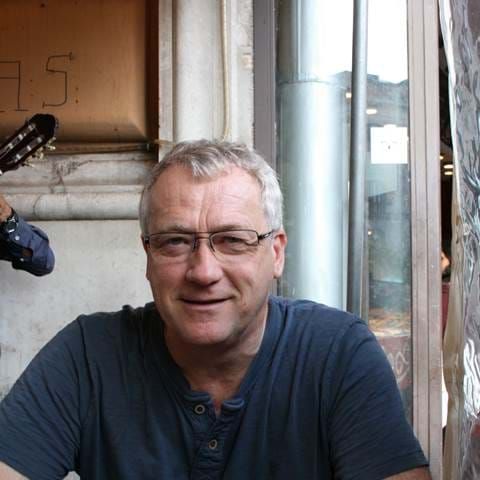 We are delighted to share the news that Andante Guide Lecturer John Shepherd whom many of you will have travelled on a Andante tour with, has won the Wanderlust World Guide Award – History & Culture 2023.
Wanderlust magazine informed us that they received many nominations for John from happy Andante Travels guests and as a result he was a finalist among 10 other guides. The winners were announced via a digital ceremony on 29th June 2023.
John has been working with us as an expert Guide Lecturer for over 20 years now and he first got into guiding because of his work for the Museum of London. His natural ability for providing engaging lectures, presentations and tours for members of the public there saw him move across into the guiding world, and he thoroughly enjoys it – and we know that our valued guests love touring the ancient world with him thanks to the testimonials we are regularly sent from returning travellers.
Andante Guests who Voted for John said:
"John Shepherd's expertise, experience, and excellent communication skills combine with a kind nature, genial disposition, and enthusiasm for culture and history that is contagious."
"Like discovering and travelling with a very knowledgeable new friend."
"A brilliant expert tour guide. I now look for tours that John is guiding as he is superb and enhances my enjoyment of the holiday exponentially."
"If I could he would always be my guide."
John commented on his win by saying
"such a great group of guides among the short list, out of 3000 – incredible – so to be even with them is an honour in itself. To be this year's History and Culture guide is just amazing. But before I get carried away, I must say that I am not the exception among the GLs that Andante recruits. It is a top league group of specialists and guides that deliver the tours around the world.
I am looking forward to continuing my work for Andante and so look forward to meeting guests, those new to Andante and those who know us well, in the future."
If you want to know more about John, we recently interviewed him and he spoke extensively about his archaeological inspirations, his work with Pre-Construct Archaeology (PCA) and his fascinating career to date.
NEWSLETTER
Opt-in to our email newsletter and hear about new offers first.