Ness of Brodgar - Neolithic Orkney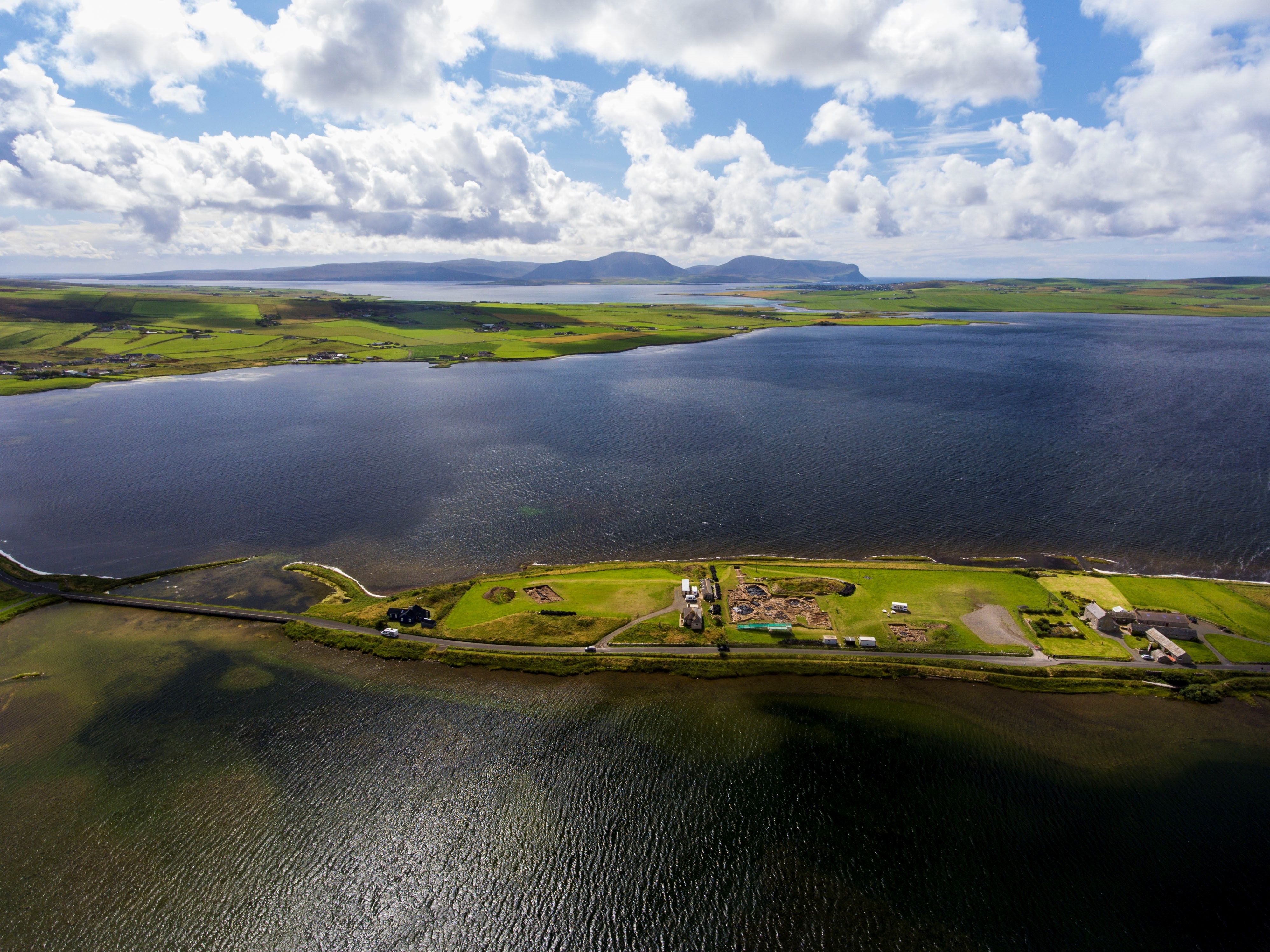 Once in a lifetime an archaeological site comes along which changes everything – the Ness of Brodgar is such a place, where 20 years of investigations have revealed a complex of huge, free-standing buildings enclosed by massive stone walls. The location alone is unique, defined to north and south by the Lochs of Stenness and Harray, and dominated by the distant sacred hills of the island of Hoy.
The dig here has uncovered an astonishing array of Neolithic structures (3700-2500BC). This was much more than a domestic settlement: the size, quality and architecture of the structures, together with evidence for tiled roofs, coloured walls, and over 800 examples of decorated stone – not to mention the rich assemblages of amazing large pots used for cooking up great feasts, beautifully crafted stone tools, weapons and symbols of power, found in these buildings and thrown away in rubbish heaps, all add to an overall sense of the Ness being very special.
In leading Andante Orkney Archaeology tours I've had the great privilege of visiting every summer, and seeing the evolution of the discoveries – theories set up and sometimes quickly knocked down again. Andante have developed a close relationship with the inspirational excavation leader Nick Card from the University of the Highlands and Islands, who has even chosen to live with his family next door to this evocative place. Andante guests benefit from behind-the-scenes personal tours led by Nick, gaining unique insights into the discoveries.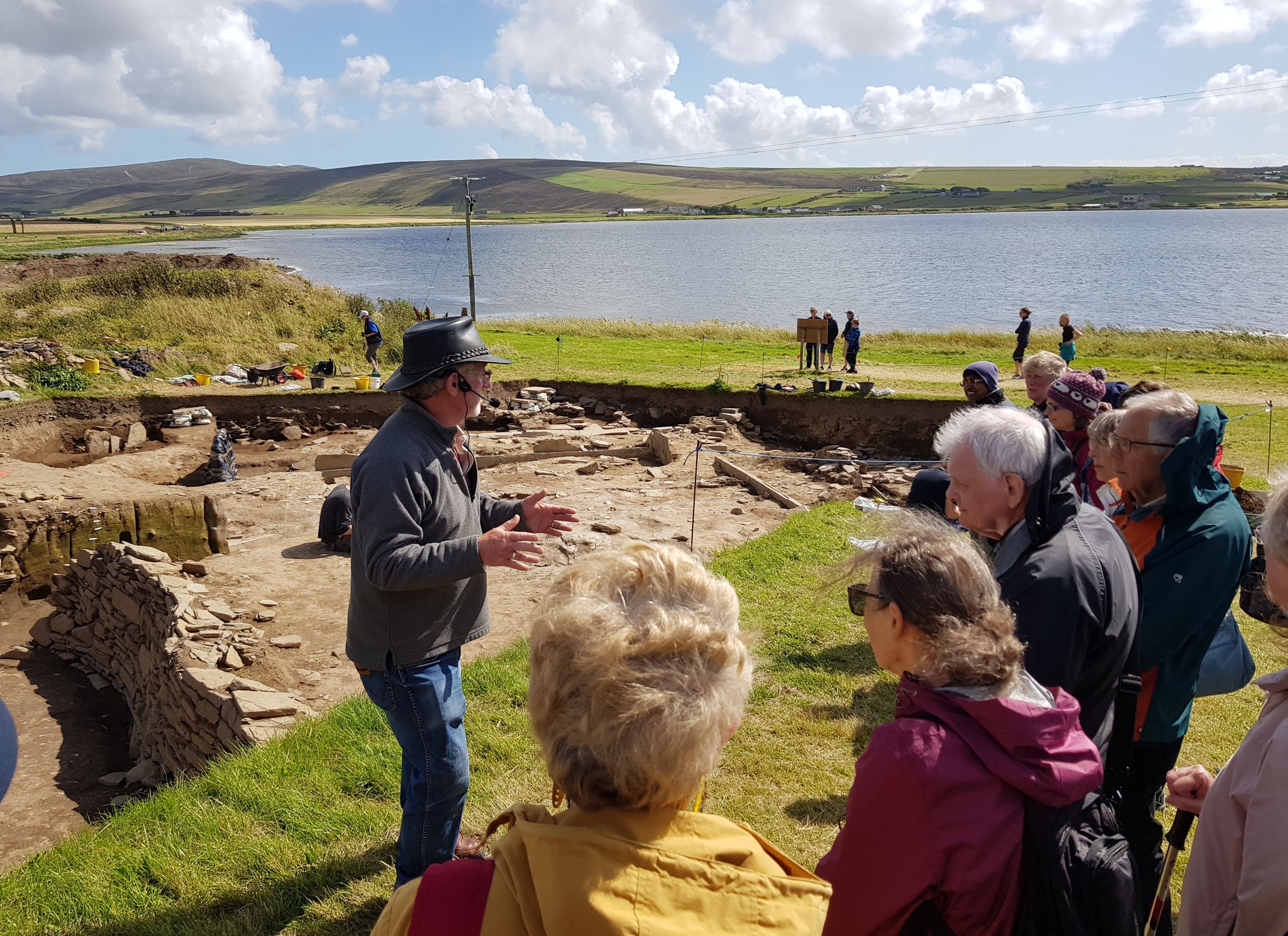 So I asked Nick about his experience of Andante guests – "It has always been a great pleasure to show the Andante groups around the Ness. They are always an interested audience and ask thought-provoking and sometimes challenging questions – always a good sign that I've successfully shared the wonders of the Ness!"
And they really have saved the best 'til last – the final two seasons in 2023 and 2024 will focus on an unparallel 17 metre stone building at the east end of the site, which had become deeply buried under metres of domestic debris and soil. The internal wall faces comprise finely dressed slabs, looking like standing stones laid horizontally.
The Ness is simply the most important prehistoric excavation in western Europe, and is fundamentally changing our perception of the sophisticated civilization of the first farmers here on Orkney. This changes our view of their world, and perceptions of times past – a visit here is capable of transporting you back in time, experiencing buildings so substantial where fine spaces were inhabited by real people. But intriguing because we still don't know exactly what was happening here. And they were anything but isolated, as it's likely that the Ness attracted folk from other distant places, taking home attractive ideas of the Orkney lifeway, maybe even to Stonehenge.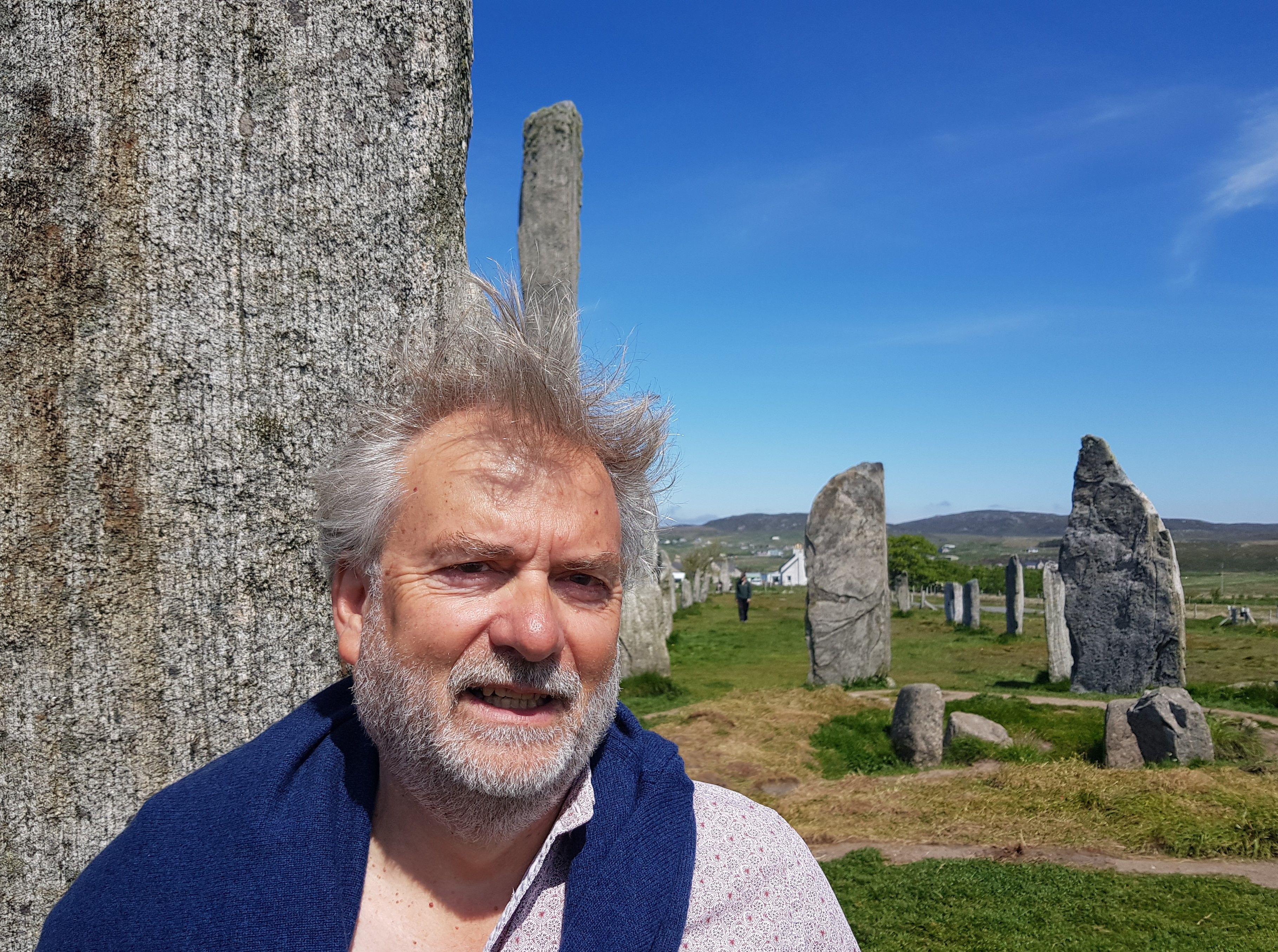 NEWSLETTER
Opt-in to our email newsletter and hear about new offers first.